The Flash season finale tomorrow and frankly I think this one is going to be a doozy, and by that I mean I think there are going to be a lot of shocks, which is probably what is going to make it epic and is why I am so excited.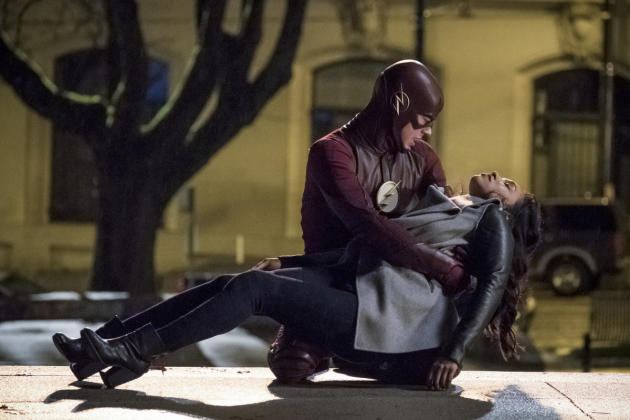 The common theory is that Iris isn't actually dead and that in fact, H.R took her place; I totally agree. They couldn't have killed Iris and it just makes so much sense for H.R having made the sacrifice to save Iris, especially considering that he felt not only at fault for Iris being taken but also because I don't feel like he's offered really anything to the team. Not only that but I also think that the sacrifice would work with his story and the growth he has gone through since joining Team Flash. Not to also mention the fact that we have been getting a new Harrison Wells every season so far, it would definitely work with that trend.
All that said I guess the only big question left is how they defeat Savitar. Before it felt clear that they wanted to kill or trap him but I feel like that's not what Barry wants anymore. I mean learning Savitar's identity and his own involvement in making Savitar the twisted being that he is, I feel like Barry would want to save him. But since I highly doubt that is going to work I'm guessing they are going to find a way to capture or kill him. I am a bit curious of the how and the backlash of that battle will be though, I always end up being on the edge of my seat during the finale ArrowVerse season battles.
Whatever happens, I'm super excited, The Flash has had a really a good streak of really upping the ante when it comes to the season finale. I'm can't wait to see how everything gets tied up and handled in the end not to mention what it is that the characters are going to be moving into next season. It's all just really exciting and I'm super it is going to be completely awesome.