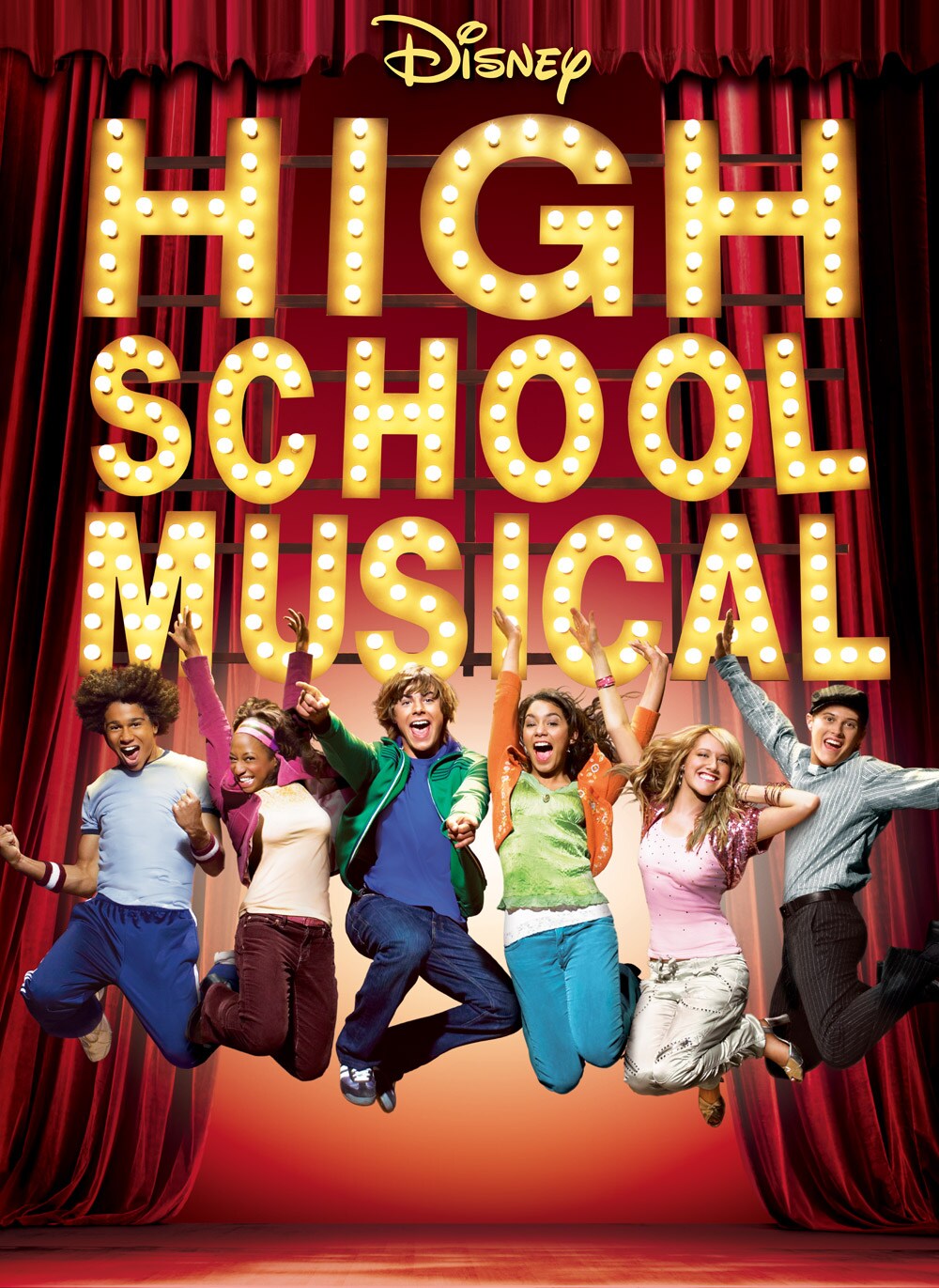 1. High School Musical – Troy Bolton, a small town high school basketball star, meets Gabriella Montez, a beautiful brainiac, at a New Year's Eve karaoke party and sparks fly when they are dragged on stage for a glorious duet. As fate would have it they meet again after the holidays at East High School, with Gabriella being a new transfer student. Drama soon follows these two when they accidentally audition for their high school's winter musical.
Meanwhile, the jealous Sharpay Evans conspires to squelch their chances. The two must struggle to make it to auditions while also meeting their existing obligations to the basketball team and the academic decathlon
The social cliques they belong to don't approve of this new friendship and try to separate them. At the same time, drama queen Sharpay Evans and her brother Ryan, the co-captains of the Drama department, try in every way to prevent Troy and Gabriella from winning over them in the callbacks… Can Troy and Gabriella lead their friends to a more open-mind thinking and acceptance of one another? Or will their friends win?
I remember when this premiered like 10 years ago, my cousin and I were so hyped about it. Even afterward, High School Musical has always felt like a big deal it's an iconic milestone for my childhood and still a go-to classic today. SaveSave